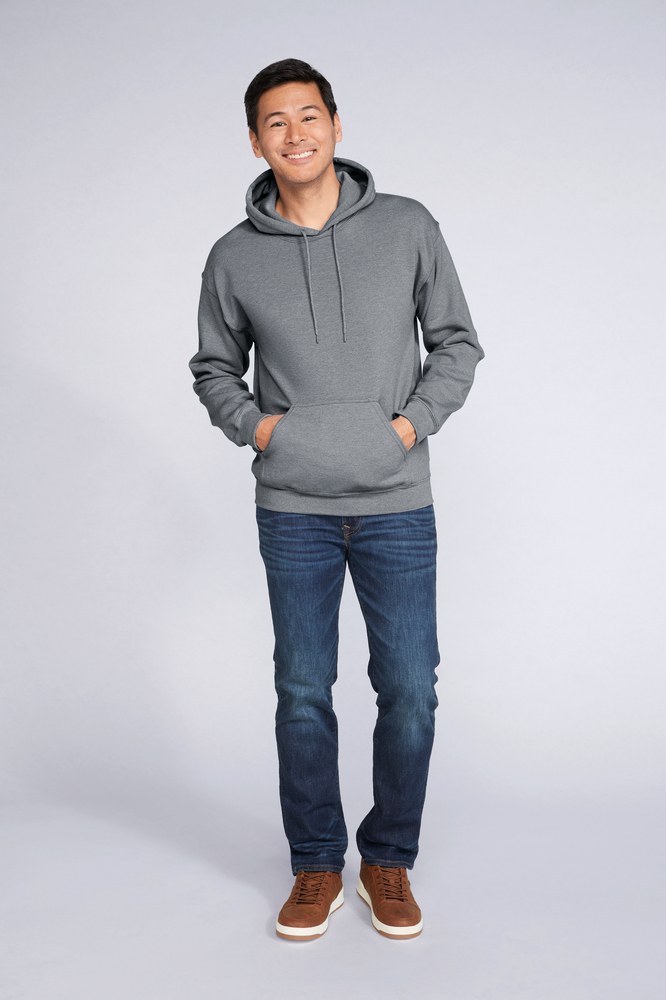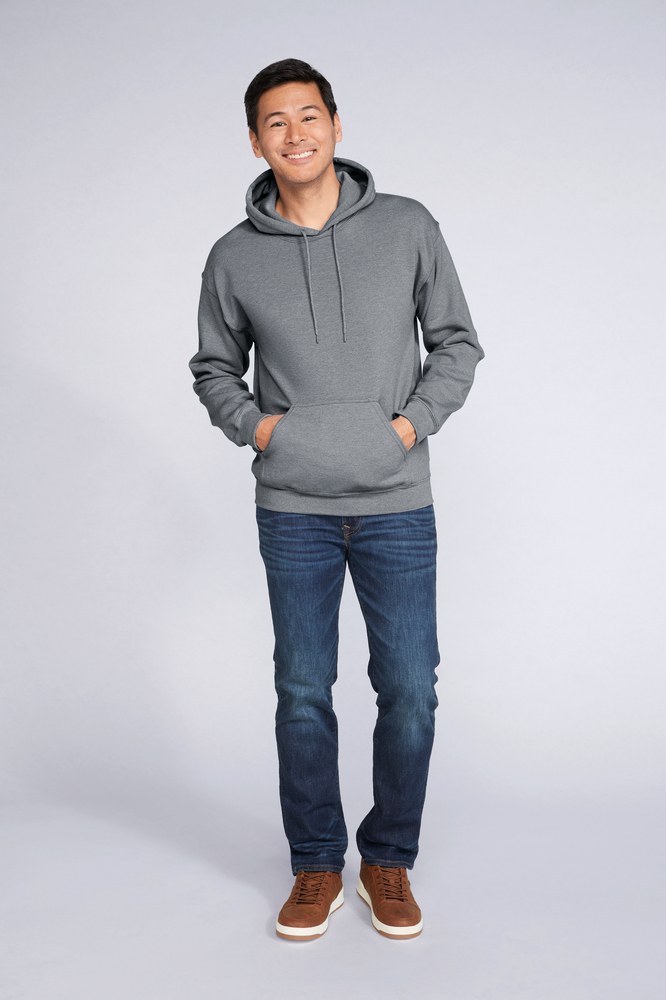 Description
Gildan GI18500
Reference: GD057, 18500, GI12500, 12500, GN940
Gildan GI18500 Hoodie

* Högsta kvalitet.
* Sammansättning: 50% bomull / 50% polyester
* Vikt: 270 g / m².
* Stickad huvfoder.
* Storlekar: S / M / L / XL / XXL / 3XL / 4XL / 5XL
* Känguruficka fram.
* Krage med huva + dragsko under dragsko
* Idealisk för män och kvinnor.
* Finns i olika färger.
* Finns även för barn, ref. GN941

Vår Gildan GI18500 huvtröja tillverkad av 50% bomull och 50% polyester är en högkvalitativ produkt. Tack vare dess material är upplevelsen av att bära denna typ av plagg mycket trevlig och bekväm.

Framför allt är denna Gildan GI18500 huvtröja tjock och hållbar nog för att ha en lång livslängd, även vid ofta tvätt. Denna huvmodell har en mycket modern och informell stil och av den anledningen är den perfekt för vardagskläder. Huven är fodrad för komfort och hållbarhet. Den har också en dragsko under dragsträngen för bättre passform. Med en stor känguruficka på framsidan som håller dina händer varma hela tiden, är denna huvtröja en häftklammer i vår kollektion.

Gildan GI18500 hoodie är en populär produkt för dig som vill ha personliga kläder. Tjockleken och materialet som används gör det möjligt att få bilder av mycket hög kvalitet för alla anpassningar. Vi vill också betona den stora tillgängligheten av storlekar: från S till 5XL *, samt de otaliga färgerna för att anpassa sig till varje kunds behov. Barnmodellen finns tillgänglig under denna referens: GN941. * Storlekarna 3XL, 4XL och 5XL finns endast i följande färger: svart, vit, marinblå, sportgrå, röd och kunglig.

Njut av en promenad i parken, en trevlig eftermiddag i sällskap med dina vänner, solnedgångsträning etc. med dina bästa kläder, Gildan GI18500 hoodie. Kolla in våra dagliga erbjudanden. "
As an American brand, the standards can be different than the European ones. This article may size larger.
Fri frakt på beställningar över 1 199.00 kr på detta lager!

| | |
| --- | --- |
| Feature | Motorhuv, Ficka |
| Fabric | Cotton, Cotton-poly |