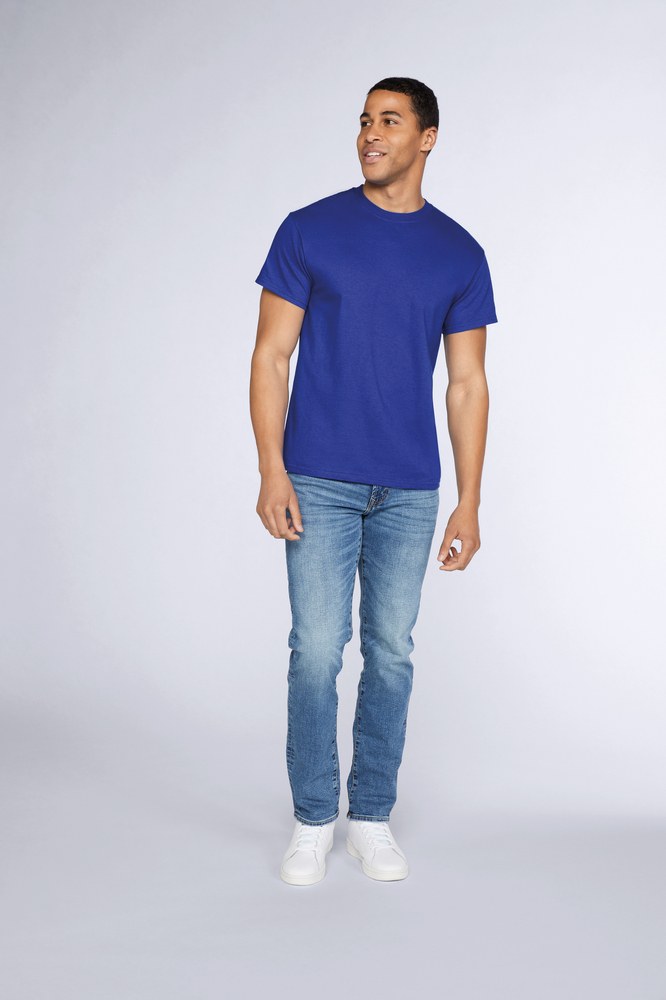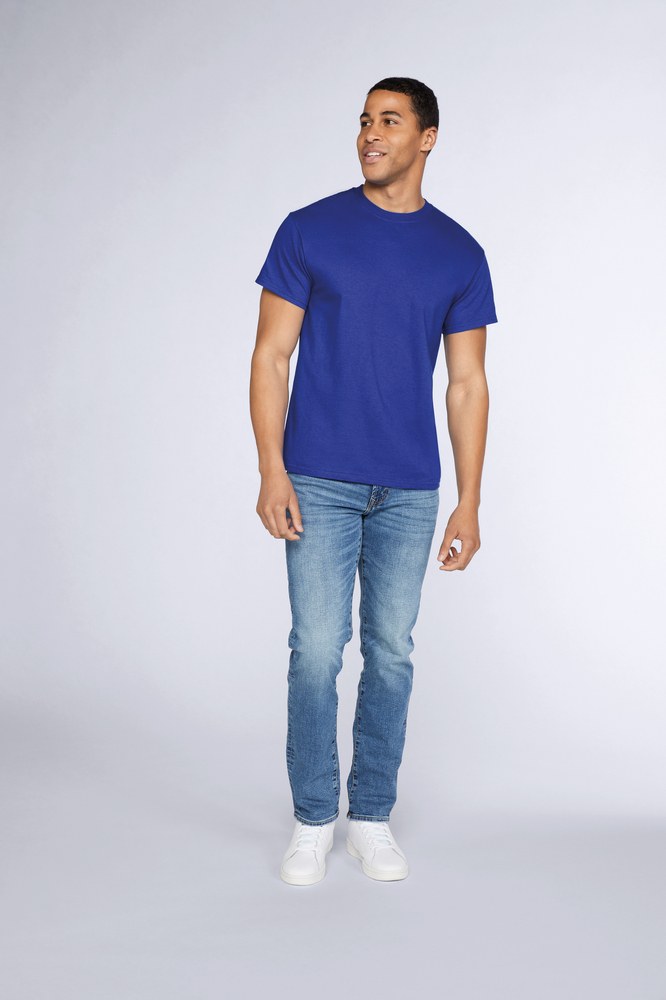 Description
Gildan GI5000
Reference: GD005, 5000, GN180
* Gildan GI5000 bomullst-shirt
* Rund hals .
* Rak klippning / normal passform.
* Korta ärmar.
* Sammansättning: 100% bomull
* Kön: unisex.
* Vikt: 180 g / m².
* Storlekar *: S (45cm-71cm) / M (50cm-73cm) / L (55cm-76cm) / XL (60cm-78cm) / 2XL (66cm-81cm) / 3XL (71cm-83cm) / 4XL (76cm- 86) / 5XL (81cm-89cm).
* Maskintvätt: 30 ° rekommenderas.
* Mjuk touch och bekväm att bära.
* Barnmodellreferens: GN181

Gildan GI5000 bomullst-shirt har en vikt på 180 g / m² vilket gör den mer motståndskraftig över tid än de flesta andra bomullst-shirts. Det är en unisexmodell som är trevlig att bära året runt. Den har en dubbel söm på ärmarna och på den nedre delen, tack vare detta och den täta och kompakta vikten, är denna bomullst-shirt resistent mot risken för rivning. Med en rund hals med överlägsna ytor och ett rena band mellan axlar och axlar är kvaliteten på underhållet av denna T-shirt särskilt bra. Liksom denna Gildan GI5000 bomullst-shirt med rörformigt snitt riskerar inga sidosömmar att repa dig eller hindra dina rörelser. Det är ett måste i vår butik, det finns i många färger och storlekar från S till 5XL *. * Storlek 3XL finns endast i följande färger: vit, svart, ask, marin, sportgrå, röd och kunglig. Storlekarna 4XL och 5XL finns i vitt, svart, marinblått och sportgrått. Denna bomullst-shirt är lätt att anpassa, du kommer att kunna få bilder av mycket god kvalitet för att marknadsföra alla dina evenemang eller för ditt personliga bruk. Vet att vid grossistköp kommer du att dra nytta av rabatterade priser som gör våra redan mycket låga priser ännu mer konkurrenskraftiga!
As an American brand, the standards can be different than the European ones. This article may size larger.
Fri frakt på beställningar över 1 199.00 kr på detta lager!

| | |
| --- | --- |
| Fabric | Cotton, 100% cotton |